Check here for news and special announcements.
Mountain Region Solo & Ensemble SUCCESS!!!
Saturday, March 4, 2023 | Uncategorized
I am THRILLED at all of the beautiful performances today by BVS singers at the Mountain Region Music Educator's Association Solo & Ensemble Festival!

11 BVS singers performed, and every one of them gave a beautiful, polished, committed performance! BRAVI TUTTI!!!!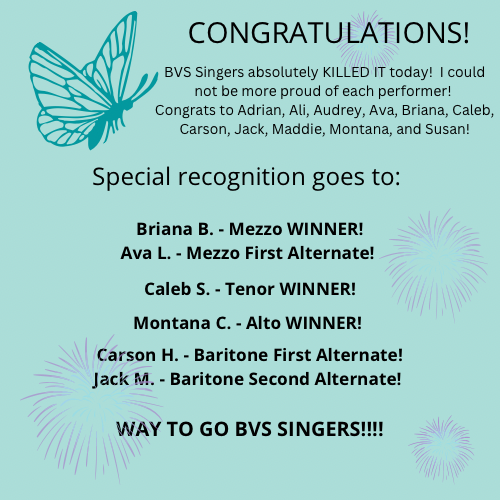 Image Caption